Life in Bruce
The rise and grind lifestyle in an urban setting is just right for some. Others are discovering it felt right once but it doesn't anymore. Perhaps it's time to step back and reassess what really matters. 
What you might find is what we've always felt here in Bruce - there's great joy in connecting with nature, being active outdoors and slowing down to take it all in. In Bruce County, you can shape your life your way, judgement and expectation free, and get closer to what matters most. Let us show you how.  
Maybe you've daydreamed about a better work-life balance. In Bruce County, we achieve it without trying very hard. With wide-open skies, epic beach sunsets, and peaceful trails right in our backyard, good living comes easy. Balance is natural. So what are you waiting for?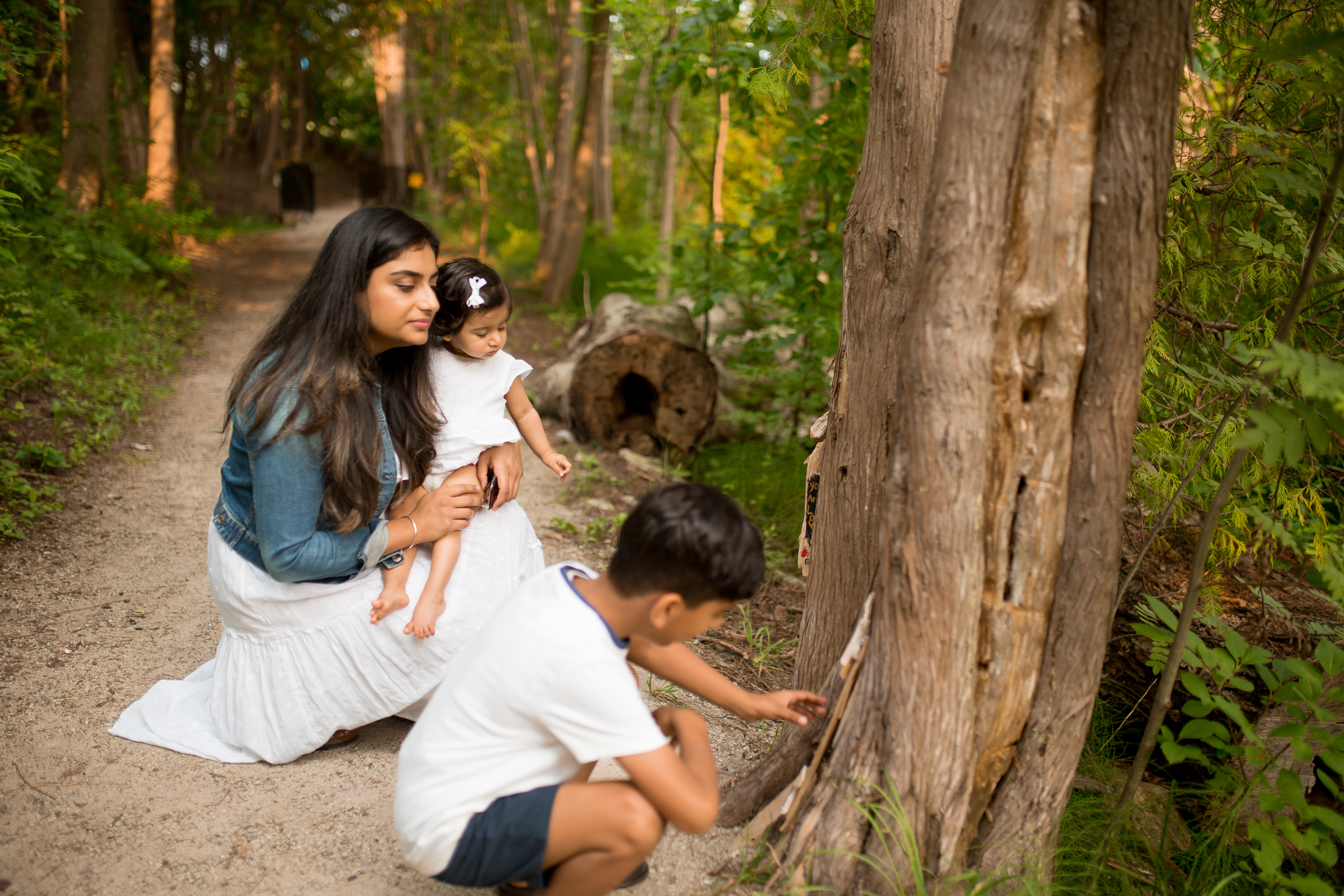 Almost everything you need to know about living in Bruce County — the ideal place to call home – is right here. Start exploring your adventurous way of life. This website provides all the resources you need to learn about our communities, employment prospects, getting settled, finding fun and much more. It's your portal to getting closer to what matters, whether you live here already or you're thinking about relocating.
Bruce is where work-life balance is more than a trendy topic or a dream in the future. It comes with more smiles per capita than most other places (just visit for the proof). And our communities present you and your family with a range of options and home styles that will make choosing between quaint and just the right urban mix yet another fun way to spend a day. Or a life. That's life here - amazing choices, all worth exploring.
A Perfect Place to Call Home
Let's explore where you want to live and see if we can find that perfect blend for you. Discover more about each unique Bruce County Community.
Where to Live
Bruce County is not short on great communities and locations. They all have either exactly what you need or are within easy reach of more than you can imagine. So it comes down to finding a match - sounds like a great road trip to us.
Tick off all your boxes:
✓ The Right Home

✓ Schools

✓ Trailing

✓ Restaurants

✓ Hiking

✓ Careers

✓ Start a Business

✓ League Sports

✓ The Right Neighbourhood

✓ Surfing

✓ Riding

✓ Farms

✓ Shopping

✓ Jobs

✓ Buy a Business

✓ Solo Sports
Your Home in Bruce County
The average cost of housing ranges in Bruce County, though compared to Toronto, Hamilton, Kitchener-Waterloo, Niagara and Ottawa, housing is more affordable county-wide. Housing prices tend to be higher in the larger communities and lower in the smaller ones, with some exceptions. In 2020, the average price of homes sold in Bruce County was $540,000. Cost aside, every home in Bruce County has natural beauty at its doorstep.
Finding Your New Home
Whether you're looking for the perfect place to call home or the ideal spot to set up or expand a business, see them all below. Here you can find your beachside home or your perfect slice of countryside. See every available property listed in Bruce County – residential, commercial, industrial and vacant land. From here it's simple, just locate the area you want to be in, and you'll see all the possible opportunities.
Search for available properties in the interactive map.
Learn more about Bruce County's Housing Programs and Land use and bylaw information
here
.
Meet the Neighbours
Over 70,000 people live in Bruce County. Some in larger communities, some in smaller villages, and just as many in between. Everyone has easy access to hundreds of kilometers of freshwater coastline and beaches. Bruce County locals are always just a short drive from major urban centres like London, Kitchener-Waterloo, and the Greater Toronto Area. They don't have far to commute to work or school, and just about every home-life choice is affordable.

Numbers to Know
Not only does living here give you access to a great active lifestyle, it also gives you time to actually live it.
16
Minute average commute time
26.1 C

Average July temperature
264

km Bruce Trail in Bruce County
80
km Mountain bike trails
1,925+
Family farms, fresh food, culinary tourism
1/3
of Ontario's electricity produced here
What's Your Nature?
We live, play, and breathe easier thanks to the amazing natural environment of Bruce County. Sure, it includes beaches and mountain bike trails, sunsets and endless reasons to get outside. But there's more - cultural pastimes are enhanced by nature here. Growing food is a living and a passion here.

Whether active every day or alone with a great book, your nature comes to life here.