Interactive Maps
Bruce County Maps is an online mapping application that supplies property information such as Zoning and Official Plan details along with Assessment information. Also included are points of interest such as schools, recreational facilities, water bodies, woodlands, elevations, and high resolution aerial photography. Feel free to explore!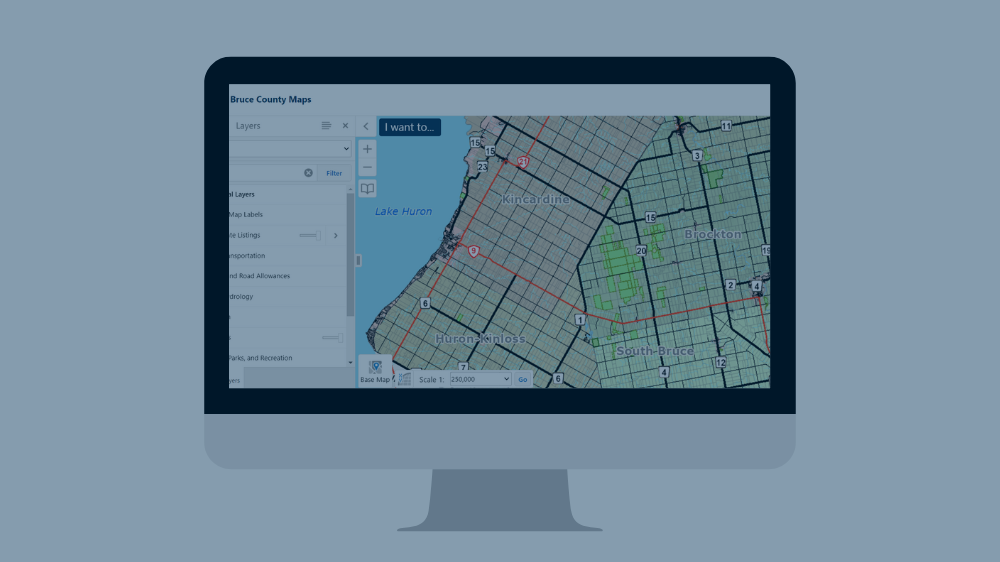 Contact us
Justin Kraemer
GIS Coordinator
Department: Planning and Development
Location: Peninsula Hub
Tel : 519-534-2092
Authorized User Maps
Follow these simple steps:
Launch the program in a new window (click/tap the image!)

Search (Query) the property by one of:
a) Assessment Roll Number from the municipal tax notice,
b) Civic (street) Addressing
c) Former Township, Lot & Concession
d) MLS number from the realtor (same as roll number)
e) Legal Description
Right-click on the property of interest, and in the pop-up, you may then click View Additional Details
Click here for complete Guide to Bruce County Maps.
Map layers include:
Aerial photography (spring 2015, 2010, and 2006)
Property Parcels with 911/Civic Addresses
Roads
Zoning
County & Local Official Plan Designations
Lot & Concessions,