Council / Committee Meetings – Thursday, July 8, 2021
Explore highlights from Bruce County's Council & Committee Meetings. These meetings are held on Thursdays, twice monthly, beginning at 9:30 AM, unless otherwise posted. Meetings are video livestreamed and complete agendas and minutes are available for public review.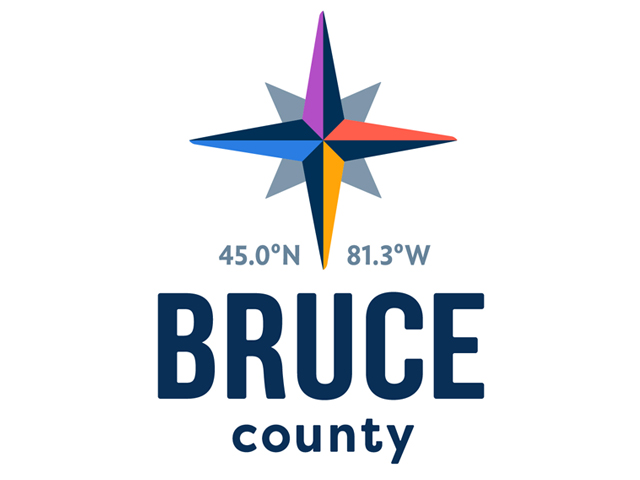 By-laws
Bruce County Council:
authorized the execution of a revised Community Safety and Well-Being Plan Agreement between Bruce County and Grey County and the sixteen participant local municipalities listed in the agreement
approved to regulate and control the movement of "All-Terrain Vehicles" (ATV's) and "Multi-Purpose Off Highway Utility and Recreational Vehicles" (Off-Road Vehicles or UTV) on sections of roads under the County's jurisdiction
adopted Amendment Number C-2021-010 to the County of Bruce Official Plan
adopted Amendment Number C-2021-006 to the County of Bruce Official Plan
adopted Amendment Number C-2021-003 to the County of Bruce Official Plan
approved to regulate parking, standing, or stopping of vehicles on County Roads and Designated Areas within the Bruce County Roads System
Delegations
Grey Bruce Public Health www.publichealthgreybruce.on.ca
Grey Bruce Public Health discussed managing spikes in local cases and the importance of getting vaccinated. Everyone is encouraged to prevent the spread of COVID-19 by avoiding crowds and exercising the 3 W's - wash your hands, watch your distance (6 feet), and wear your face covering correctly.
Community Drug & Alcohol Strategy
Update on current concerns with Opioid Overdose.
Nuclear Waste Management Organization (NWMO)
Update on the DGR Project.
Museum & Cultural Centre Update
Art Exhibit: Inspired by Bruce County: An art installation by County artists Margot Foster and Gayle Slinger demonstrates how living in a place they love drives the images and colours they choose for their paintings. Visitors can take a virtual tour at www.brucemuseum.ca.
When the Earth Shakes: Hold on tight! Get ready for earthquakes and tsunamis! Explore virtual videos featuring geoscientist Jim McLay answering questions about earthquakes. When the BCM&CC reopens, families can enjoy this until November 6, 2021.
Trailblazers: Check out the video interview with local Bruce County trailblazers, Spencer and Deni Wright of "Make it Wright Grey Bruce" online. The BCM&CC worked with colleagues at the Bruce County Public Library Kincardine branch and Kincardine Pride to share the "Trailblazers" exhibit with the Kincardine Community during June's Pride Month.
Summer Programs: Explore Wildlife Wednesday, Ask a Geoscientist, Lego Fridays, Museum in a Box ("All Hands on Deck"), and Saturdays @ the Movies programs. Virtual options are available until the BCM&CC reopens. The KidZone Summer Camp has sold out and will follow public health measures and safety guidelines.
Archives: Museum staff recently completed collections management work related to labelling, cataloguing, and rehousing almost 1,000 oversize records in the Archival Collection, including 785 municipal tax rolls and vital statistic registers, and 200 large items housed in oversize cabinets, such as maps, plans, architectural drawings, posters, display boards and photographs. Items have been made more accessible to researchers, with descriptions of most of these items now appearing in Online Collections.
Learn about the new Marine History and Underwater Archeology Research Centre at www.brucemuseum.ca. Follow along on Facebook @brucecountymuseum, on Twitter @brucemuseum, and on Instagram @brucecountymuseum.
Corporate Services Vehicles Lease Buyouts
The Corporate Services Committee approved an amendment to the 2021 Corporate Services Budget to pay up to $50,000 for the lease buyouts of the 3 Corporate Services Vehicles with funding from the Working Fund Reserve. The 2021 budget anticipated that the leased vehicles would be returned to Toyota and new vehicles would be leased. It has been determined that it would be financially prudent to buyout the vehicles instead. The vehicles are used and maintained only by the County and deemed to be in good working order. Keeping the existing vehicles for a few more years will give time for increased availability and increased options for clean vehicles.
Summary of Awarded Tenders – Q2 2021
According to the requirements of the Bruce County Purchasing and Procurement Policy, a Request for Tender is issued for goods and services estimated to exceed $75,000. The following summarizes the Tenders awarded between April 1 and June 30, 2021 by all Departments.
Bruce Road 12, Formosa Signage awarded to Weber Electrical Service ($12,944)
CR #8 Culverts, Recycle and Pave (Bids were over budget, awarded culvert work only) awarded to E.C. King ($202,150)
Kincardine Town Homes Parking Lot awarded to Tri-Capital ($119,085)
Bruce Road 25, Phase 3 awarded to Moorefield Excavating ($4,439,914)
Supply and Application of 5/8" Granular M (NBP Issued) awarded to Bridge Excavating ($64,750)
Lakeshore Hub Roof Repairs (no bids received)
Workplace Engagement Services Update
The Workplace Engagement Services Committee approved a revised Probation policy and Pay Periods policy. Also, a 2020 Market Review by Workplace Engagement Services has determined that Bruce County is generally competitive with comparable upper-tier municipalities and that County non-union pay bands remain competitive at the 60th percentile on aggregate. Based on the positions reviewed, the County is within 1% of the defined pay market target.
Residential Lot Severance in Huron-Kinloss
The Planning and Development Committee approved an application to sever a vacant residential lot of 1,383.5 square meters from a 3,958.87 square meter parcel at 100 McCormick Drive, in the Township of Huron-Kinloss. The new lot will make efficient use of land and infrastructure as it will be connected to municipal water and will have access onto a municipal road, while lot suitability for development will be confirmed prior to certifying the lot. The subject lands are designated Secondary Urban Community in the Bruce County Official Plan and Lakeshore Residential and Environmental Protection in the Huron-Kinloss Official Plan.
Service System Manager Request for Qualifications
The Human Services Committee directed County Staff to proceed with a Service System Manager Request for Qualification (RFQ) submission to become the Service System Manager (SSM) for the Stratford-Bruce Peninsula Economic Region, with Bruce County as the lead. On February 12, 2019, the Ontario government announced its plan to transform the province's employment services, with the goal of making these services more efficient, more streamlined, and outcomes focused. The role of the SSM is to oversee the planning, design, and delivery of employment services in a way that is integrated, inclusive, people-focused and outcomes driven, by considering local community and employer needs.
Housing and Homelessness Plan Progress Report
In 2019, Bruce County completed the Housing & Homeless Plan update which provides a strategic framework for housing & homelessness planning through 2023. County Staff continue to advance the comprehensive and targeted Housing & Homelessness Plan Strategies, which were developed in conjunction with community partners and residents. Five strategies were identified: Increase Affordable Housing Stock, Explore Rural Mobility Model, Better Understand the Needs of Youth and Indigenous Groups, Increase Housing Support Options, and Maintain a Coordinated System and Strong Partnerships. 2020 Highlights include:
$115,000 distributed to 14 homeowners for energy efficiency and accessibility upgrades.
$240,000 distributed in 2020 for first or last months's rent, rental arrear, utility arrears, and/or moving expenses.
90 applicants offered community housing units in 2020.
$115,000 in housing allowances provided to Bruce County residents.
$21,250 distributed for Westario Power's Low-income Energy Assistance (LEAP) program.
Ongoing construction of the work on the new housing development in the Municipality of Kincardine to replace 15 RGI units, provide 10 new affordable and 10 new modest market units.
Developed the Housing Response Steering Committee and hired the Housing System Navigator to develop a By-Names List and respond to homelessness in the region.
$1.2million in funding provided to 15 community partners to provide services to vulnerable residents during the COVID-19 pandemic.
Income and Support Services Update – Q2 2021
Bruce County's Ontario Works caseload between January 1, 2021 and May 31, 2021 was an average of 412 cases per month. This represents a 23% decrease compared to the same time in 2020. The Ontario Works caseload decrease will be in part due to federal income supports that were put in place due to COVID-19. There is potential for a caseload increase as the federal benefits change and/or come to an end. County Staff continue to provide support to clients through virtual mechanisms. On June 10, 2021, the Minister of Labour, Training and Skills Development (MLTSD), together with the Minister of Children, Community and Social Services (MCCSS) announced the expansion of Employment Services Transformation (EST) to nine additional catchment areas. Strategic linkages are being made both provincially and locally between employment services transformation and Ontario's renewed vision for social assistance, which aims to create an efficient, effective, and streamlined social services system. County Staff continue implement initiatives such as MyBenefits and Centralized Intake and have been responding to staff engagement requests in the context of social assistance transformation co-design.
Bruce County Master Transportation Plan
The Transportation and Environmental Services Committee has approved the Bruce County Master Transportation Plan (MTP). The main purpose of a Transportation Master Plan (MTP) is to address medium to long-term needs. A MTP will provide a vision for the County transportation system that supports quality of life and economic vitality through safe, efficient, barrier-free movement of people and goods using a choice of modes and sustainable infrastructure. An approved MTP will provide direction for the County's future efforts for transportation services and support other County strategic planning initiatives. The MTP will provide justification for applications for higher level government funding. Transportation action items under consideration for the 2022-2026 business plan and budget are as follows:
10-year capital program for roads and bridges
3-year maintenance program for roads and bridges
County coordination with SMART and MOVIN GB
Review South Bruce Peninsula/Grey bus route trial and develop project to extend Grey County Bus routes trial into Bruce County
Develop policy and by-laws for coordinated ride for hire services
Develop County ride share program
Develop active transportation/trail action plan
Develop transit action plan
Adopt policies for Access Management, Traffic Impact Study and Total Road Design
Long Term Care Homes In Full Compliance
Brucelea Haven (Walkerton) and Gateway Haven (Wiarton) Long Term Care Homes are in full compliance with the Long Term Care Homes Act and all associated regulations. The homes conduct regular audits and the Administrators and management teams have continued to monitor the Homes' status. The County's LTC pandemic response continues to be the priority focus for both homes. Both homes maintain a 3 times per week Rapid Antigen testing protocol for all staff, essential care visitors, and other essential municipal staff visitors. Absences for fully immunized residents are permitted. Residents with mobility limitations or health conditions may have 1 general indoor visitor at a time. The general visit must pass active screening, undergo a rapid antigen testing, and adhere to all personal protected equipment and IPAC measures. Essential caregivers and general visitors who are fully immunized are not required to wear eye protection during indoor or outdoor visits. During the screening process all essential and general visitors will be asked to show their immunization status prior to the visit. Over 96% of all residents at both homes have received first and second vaccine doses. New directives continue to increase staff vaccination rates in both homes, which are currently 51% to 65% with first and second doses. Family and Residents Councils are active in both homes. These councils provide an opportunity for both family and residents to have direct discussions with each other and with homes staff. Resident engagement continues. There are 140 residents at Brucelea Haven, with a waitlist of 129, and there are 95 residents at Gateway Haven, with a waitlist of 137. Megan Garland has been appointed as the new Director of Long Term Care and Senior Services. Tracee Givens has been appointed as the new Administrator for Gateway Haven.

This publication identifies highlights from recent Bruce County Council and Committee meetings. Bruce County's Office of the CAO maintains complete agendas and minutes from all Council and Committee meetings, which can be reviewed at www.brucecounty.on.ca/government/agendas-and-minutes