Paisley Bridge Replacement Begins on May 2
The Teeswater River Bridge replacement project, located on Bruce Road 3 in Paisley, Ontario, will begin on Monday, May 2, 2022.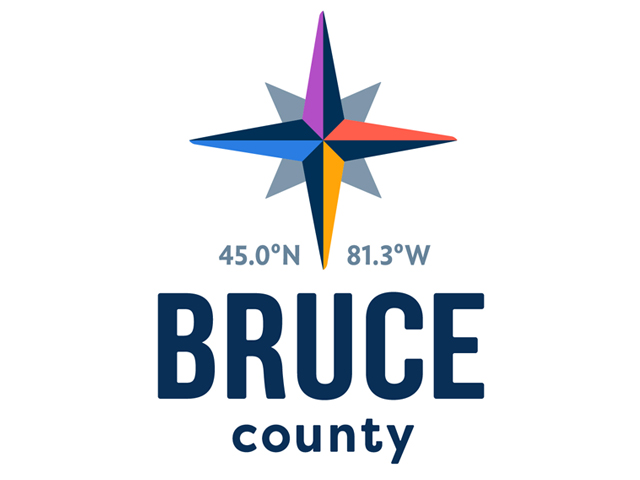 The Teeswater River Bridge replacement project, located on Bruce Road 3 in Paisley, Ontario, will begin on Monday, May 2, 2022.

Please take notice that the existing bridge location will be closed from July 1, 2022 to approximately August 31, 2023 during construction. The project will start in May with the construction of a Temporary Bridge that will connect Goldie Street and Church Street, over the Teeswater River, and serve as the connecting detour for motorists and pedestrians in Paisley. Signage will be in place. The businesses of Paisley are open and remain fully accessible.

The new Teeswater River Bridge being constructed will be an integral abutment style bridge with two 23 metre spans with a middle pier. The design will allow for more river flow clearance and will have a service life of 75 years.

This construction project will also include work by the Municipality of Arran-Elderslie, scheduled for 2023 on Queen Street, north of the bridge. This infrastructure work will include water mains, sanitary and storm sewers, sidewalk rehabilitation, and road paving.

Semi-trucks, tractor trailers, and agricultural equipment are required to avoid crossing at the Teeswater River Bridge in Paisley during the construction period due to the tight turns of the in-town detour. These large vehicles are encouraged to move east-west using Highway 40, Highway 9, and Highway 4, and north-south using Highway 19, Highway 10, and Highway 21. Businesses using large trucks for shipments and deliveries are encouraged to make alternative route plans to avoid the in-town detour.

Projected Timeline
Temporary Bridge Construction - May 2022 to July 2022
Temporary Bridge in Operation - July 2022 to August 2023
Old Bridge Demolition/New Bridge Construction - July 2022 to August 2023
New Infrastructure Construction North of New Bridge - Starting in 2023
Temporary Bridge Demolition - Starting in September 2023

Bruce County Warden Janice Jackson adds, "The County is collaborating with our municipal partners to provide necessary infrastructure enhancements to support shared industries and our growing economy. This bridge replacement on Bruce Road 3 will provide improved safety, services, and accessibility for the public long into the future."

Information Session
Join in on a community meeting on Thursday, April 28, 2022 from 6:30 PM to 8:00 PM at the Paisley Town Hall Building/Royal Canadian Legion (338 Goldie Street, Paisley). This meeting for residents and businesses will highlight key project details, construction timelines, and business supports.

Need Support?
For Business Support, contact Business Development Coordinator Jenelle Bannon at 226-909-2664 or jbannon@brucecounty.on.ca
For Construction Inquiries, contact Engineering Manager Jim Donohoe at 226-909-6034 or jdonohoe@brucecounty.on.ca

Additional Information
The Teeswater River Bridge in Paisley was constructed in 1935 and provided over 85 years of service to the community. Looby Construction Ltd. is the contractor for this construction project and BM Ross is the Project Engineer. Partial funding for this project is provided by the Canada Community Building Fund (CCBF).

Thank you for your patience and understanding as we complete this important infrastructure work in Bruce County. Stay tuned for ongoing updates throughout this construction project on the Bruce County website newsfeed and social media channels.

Discover more at www.brucecounty.on.ca/paisleybridge.

Bruce County is an upper-tier municipality in Southwestern Ontario, Canada, made up of 8 lower-tier municipalities and 68,423 residents. The explorers who visit, live, and work here are the dreamers who take roads less travelled and see tried and true as an invitation to try something new. Be an Explorer and call Bruce County home.