Brucelea Haven
Our Mission

The mission of Brucelea Haven is to provide quality services to those entrusted to our care.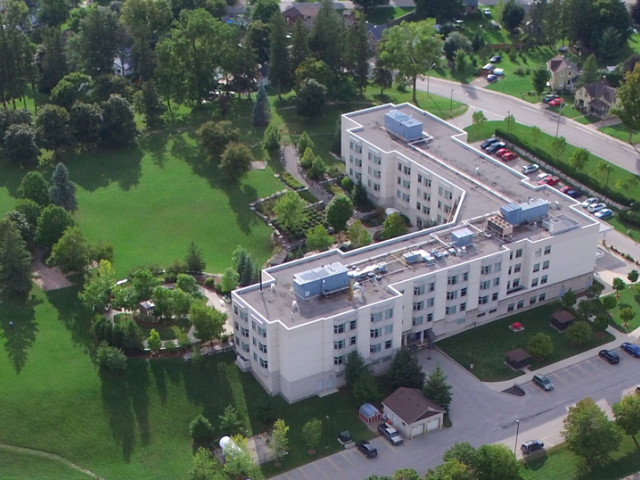 Our Mission
The mission of Brucelea Haven is to provide quality services to those entrusted to our care.
Our Vision
Brucelea Haven will be recognized as a leader in Long-Term Care and will continue to advance in the provision of compassionate and professional long term care services.
Our Values
The following principals and beliefs will guide all staff and volunteers to achieve the mission of the home while providing care and services at Brucelea Haven:
We believe that Brucelea Haven is the home of its Residents and is to be operated so that it is a place where they may live with dignity and in security, safety and comfort and have their physical, psychological, social, spiritual and cultural needs adequately met.
We will show dignity and respect to all, at all times.
We will be professional at all times.
We will ensure that residents' needs are central to services provided and decisions made.
We will be positive and supportive of each other.
We will accept responsibility for our performance.
We will value our history and embrace growth with the County of Bruce.
We will embrace change and the opportunities and challenges it presents.
We will promote a positive atmosphere conducive to effective leadership and teamwork.
We will communicate openly, honestly and concisely.
We will involve team members in the growth process and celebrate our successes.
Brucelea Haven is a Long Term Care Home that is owned by the Corporation of the County of Bruce. As a municipal home, it is operated as a Not for Profit business and we are part of the Long Term Care Homes Department within the Corporation. We work with the Ministry of Health and Long Term Care, the South Western Local Health Integrated Network (LHIN) and are obligated to provide care according to standards that are outlined within "The Long Term Care Homes Act, 2007".
We strive to provide the necessary levels of care, which allow residents to maintain their dignity and respect, and to help them meet their spiritual, physical, emotional, social and intellectual needs regardless of age, race, or religion.
The current facility was built in 2003 and has many wonderful features that contribute to the health and well being of our residents. The unique "L" shaped building allows each resident to have a view from their room whether it is a view of our beautiful park or of the surrounding neighbourhood.
Contact us
Brucelea Haven
Tel : 519-881-1570