Forestry Management
Forestry Management focuses on the following areas: Emerald Ash Borer (EAB) and County Forests. Find information about good forestry techniques, and Bruce County forestry by-laws.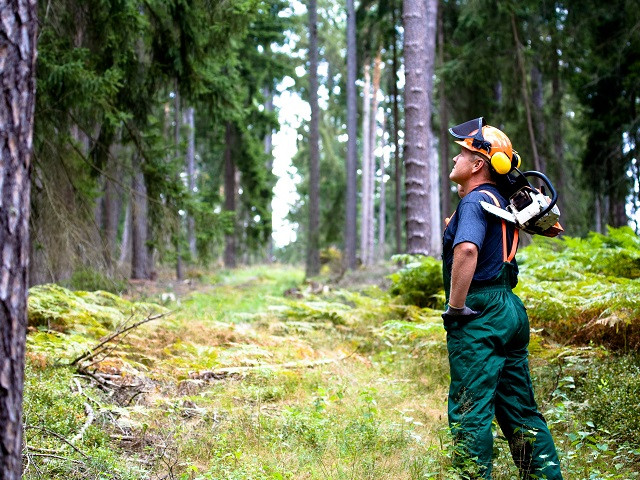 Emerald Ash Borer
See locations of the EAB in Grey and Bruce Counties as prepared by the Grey Sauble and Saugeen Valley Conservation Authorities in the image below. You can also download the Identification Pamphlet for Emerald Ash Borer, Canadian Food Inspection Agency in the document list before.
County Forests
Bruce County Forests are administered by the Department, approximately 4725 hectares of land, under a management agreement with the Ministry of Natural Resources. These lands are public lands owned by the County and accessible to local residents and visitors alike.
The forests owned and managed by Bruce County have achieved Forest Stewardship Council® (FSC®) certification (FSC® C018800) through the Eastern Ontario Model Forest's Forest Certification Program. FSC® is an international, membership-based, non-profit organization that supports environmentally appropriate, socially beneficial, and economically viable management of the world's forests. For more information, on Bruce County's forest management activities and planning please contact the Bruce County Forestry Technician. To learn more about FSC® Certification and the information available to the public and affected stakeholders, please see the Eastern Ontario Model Forest's Forest Certification Program webpage
Forest Conservation By-law 4071 (Office Consolidation July 2015) The Department is responsible for administering the By-law which regulates the cutting of trees within the County, promoting sound forest management practices. Permit applications are attached to the Tree Cutting By-law (link above).
Contact us
Kevin Predon
Forestry Technician
Tel : 226-909-2840