Bruce County Road Cameras
Cameras come from multiple sources. Therefore, the camera images are not updated at the same intervals or displayed in the same format.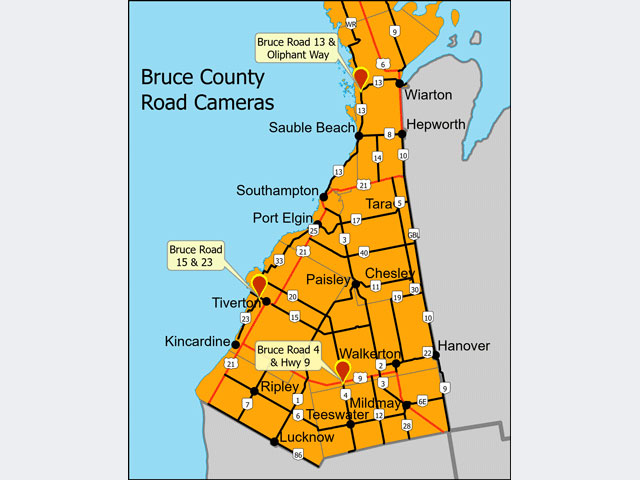 These camera images are provided for illustrative purposes only. Do not rely on these images as being a precise indicator of weather conditions. Images are updated at various intervals so please reference the date stamp on the picture to determine date and time of the latest picture. Due to various factors, the pictures may not always be current.
Bruce Road 13 & Oliphant Way
Bruce Road 15 & 23
Bruce Road 4 @ Hwy 9
Contact us
General Inquiries
Transportation and Environmental Services
Tel : 519-881-2400