Bruce County Museum & Cultural Centre
Discover and explore the long and proud history of Bruce County at the Bruce County Museum & Cultural Centre located in Southampton.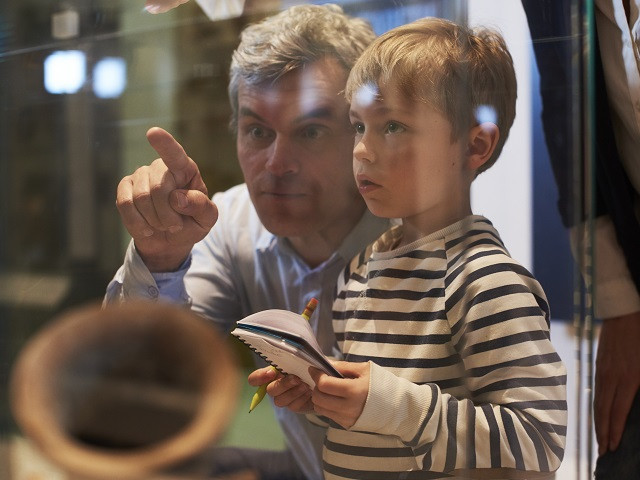 Begin your journey in the Anishnaabwe Endaat gallery, through pioneer times to present day. Journey through thousands of years of natural and human history; come face-to-face with a baby mammoth, meet the shopkeeper while exploring Bevan's General Store, or play in our technology lab. Explore the rich marine history of Bruce County's lighthouses, shipwrecks and fishing industry; board the HMS General Hunter, an 1812 battleship replica, where an exciting virtual experience awaits as you shoot the cannon to defeat the enemy. Step into the trenches of WWI and follow the life of a Bruce County soldier through the war. Discover all this and more!
The Museum offers adult and children's programming, special events, and is home to the Bruce County Archives & Research Room.
One visit will have you buying a membership, and don't forget you can also use your membership for free admission at Grey Roots Museum & Archives, Waterloo Region Museum & Archives, Huron County Museum and Simcoe County Museum!
Our Archives and Research Room contains the collective memory of the County of Bruce. Our mandate is to preserve and make available the documentary heritage of Bruce County. The Archives consists of Personal Papers, Municipal Records, Education Records, Business Records, Organizational Records and Multimedia Collections. These records are kept on mobile shelving units, many within acid free storage containers. Visitors to the Research Room will find numerous Bruce County related topics, starting with the reference material in the research area and moving on to archival material.
We are located at 33 Victoria Street North, Southampton, ON in beautiful Saugeen Shores and are only a toll free phone call away at 1-866-318-8889