Winter Maintenance
The Level of Service for Winter Maintenance on County Roads has a major impact on the economy and quality of life for County residents. The objective of the Bruce County Transportation and Environmental Services Department is to provide the best winter maintenance possible based on the resources available for winter control purposes and weather conditions.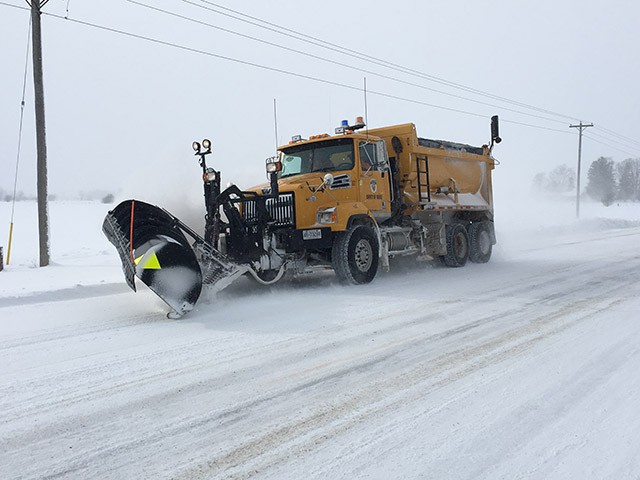 News - Transportation and Environmental Services
Bruce County Modifies Services for Ontario's Temporary Restrictions

Through this pandemic, Bruce County has actively responded with a number of measures to help protect Residents, Businesses, and Staff. With Ontario's health measures, Bruce County continues to deliver critical and essential services, like Paramedic Services, Long Term Care, Snow Plowing, and essential customer services.

Council / Committee Meetings – Thursday, November 4, 2021

Explore highlights from Bruce County's Council & Committee Meetings. These meetings are held on Thursdays, twice monthly, beginning at 9:30 AM, unless otherwise posted. Meetings are video livestreamed and complete agendas and minutes are available for public review.
Contact us
General Inquiries
Transportation and Environmental Services
Tel : 519-881-2400